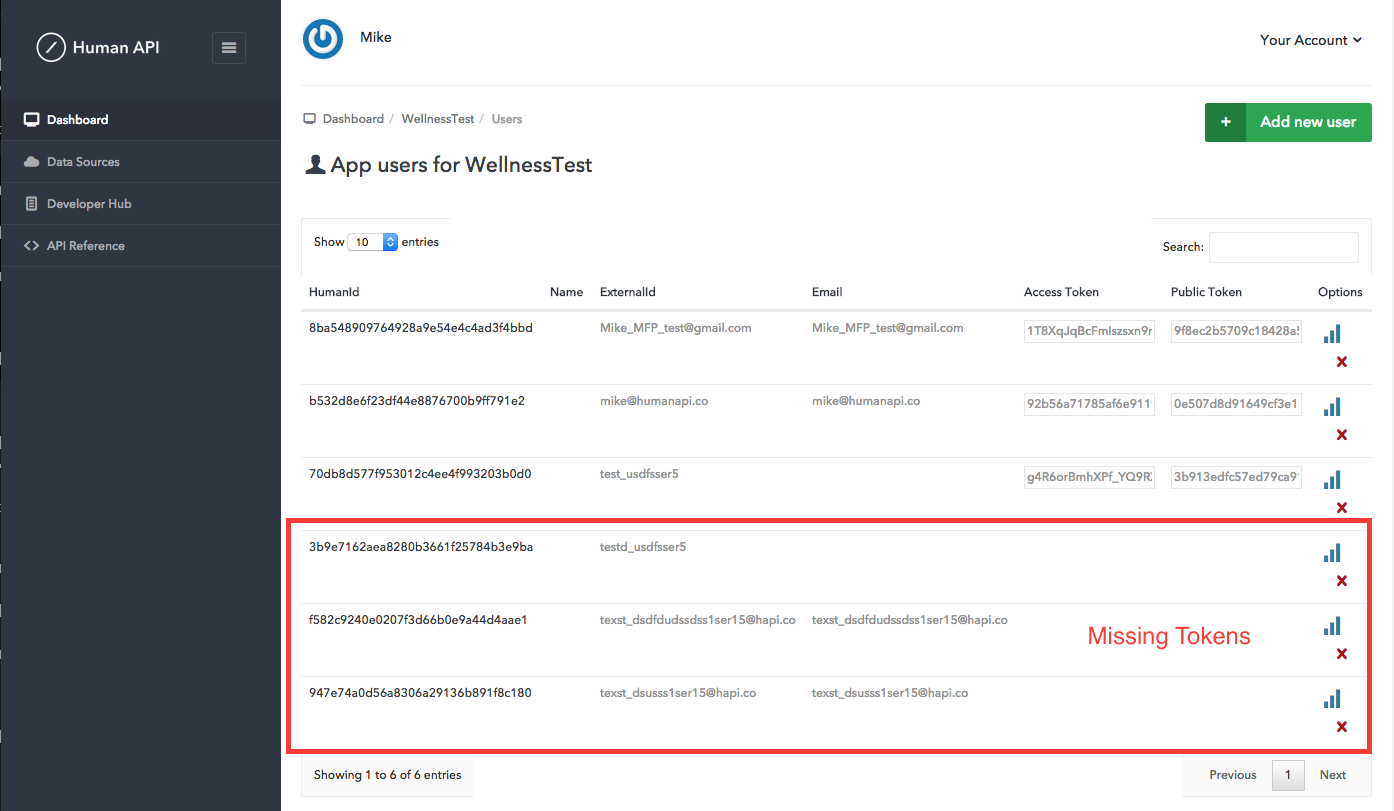 Whenever a user opens up the Human Connect popup, a Human API user is created for them. Tokens are only generated when a user clicks "done" or "finish" after authenticating a source to close the popup, so users without tokens have no available data. 

Human Connect should thus be launched in "create mode" until these users connect a source and a public token is generated.
Users without tokens are counted as "inactive" so they do not affect totals related to pricing and can be left alone in the event the user comes back to authenticate again.