Goodbye data, hello intelligence
Built to radically accelerate the pace of innovation by connecting and converting health data into actionable insights for enterprise businesses.
"Intelligence-driven decisioning enabled by data and technology is where our industry needs to go. The future belongs to companies that know how to apply data intelligence across organizations, workflows, teams, and processes."

Jasmine Jirele, President and CEO of Allianz Life
Health Intelligence Platform Video
Watch this video and learn how our platform converts data into actionable intelligence to accelerate underwriting and create better customer and distribution experiences.
Why Choose Human API's Health Intelligence Platform for Insurance?
Improve policy placement rates
Average time to data is 2 days

Reduce cycle times by 10-20 days

Each day saved increases placement rates
Increase volume of applications
Grow market share and agent mindshare for Life/DI products

Net new application volumes with new Full Underwriting fast EHR option
Improve the customer experience
Meet the "buy now" expectations of modern consumers

Associate brand with a more digital, customer-centric experience unlocking $15 trillion unmet market
Find efficiencies in your underwriting process
Reduce manual underwriting review times and admin delays - evidence ordering and delivery is completely automated

Consistent reports regardless of source simplify the UW experience
One platform, many capabilities
Smart Orchestration & Ordering
Automate routing and medical evidence retrieval by selecting the best data source for a specific use case.

For a post issue audit, use a "no touch" order type that leverages HIPAA authorization for EHR networks and traditional APS. Automatically cancel the order if a special auth required.
Data Normalization Engine
Our proprietary normalization engine ingests unstructured data and normalizes it, going beyond access to make data usable in various formats.

Parse structured data and surfaces useful intelligence at the right time, to the right user.

Choose from a library of pre-built reports that can be used to accelerate underwriting or quickly create custom reports that meet new use cases.

Reports can be configured and deliver in desired formats (PDF, JSON, CSV).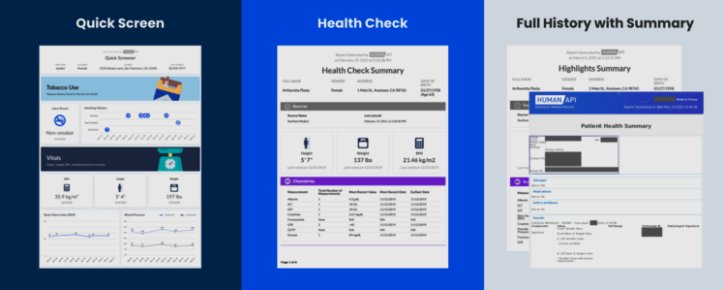 Build on a Comprehensive Data Network
Seamlessly connect to 30,000+ data sources in the U.S. - including EHR networks, HIEs, hospitals, clinics, patient portals, pharmacies, and labs - to provide unified health data access for over 270 million lives. Learn more.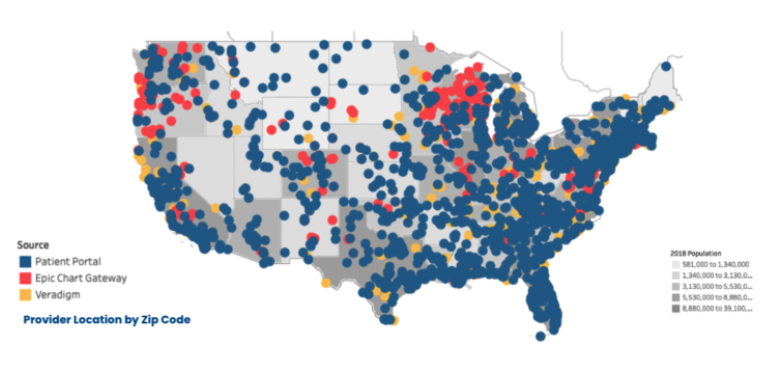 Multiple EHR data sources to maximize your conversion rates
Data access is just the beginning. Our Health Intelligence Platform optimizes medical retrieval from all sources to maximize conversion rates.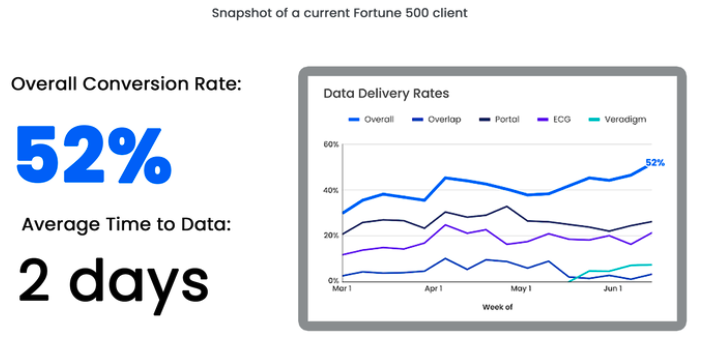 Human API is the modern transaction layer for health data
One platform that consolidates all health data sources to deliver a comprehensive network of digital health data.