Note: this pertains to the legacy Connect client. Please see here for the latest version of Connect.
When users attempt to authenticate their Google Fit account via Human API Connect on mobile devices, they may see the error below: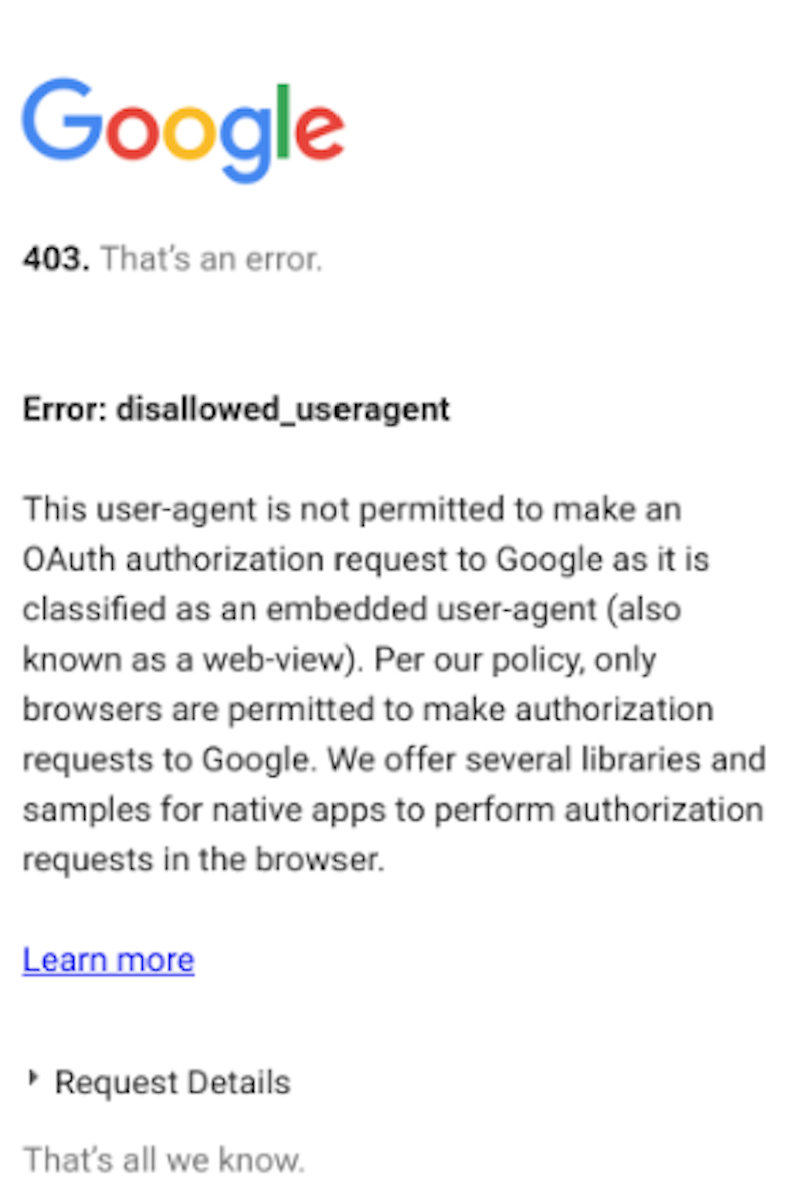 This is due to source API providers banning webviews on mobile devices on authentication. Please see the following guide on how to address this issue by using native browsers instead.