The Human API search feature is designed to search based on your geolocation (if enabled in your browser). This helps identify and deliver the most accurate and closest options for you based on your input.
We strongly recommend searching for the institution or facility instead of the doctor/physician, as this will be much more likely to be a successful search. You can also Google your physician to find the institution associated with him/her (including their phone number on Google searches increases the likelihood of a match). Human API might not have your doctor to connect, but the institution will work perfectly, as the records will be able to be obtained this way.
Another very effective way of finding your provider is by searching by their portal as well. To do so, click on the "Tell us about it" link after searching and not finding your doctor or provider: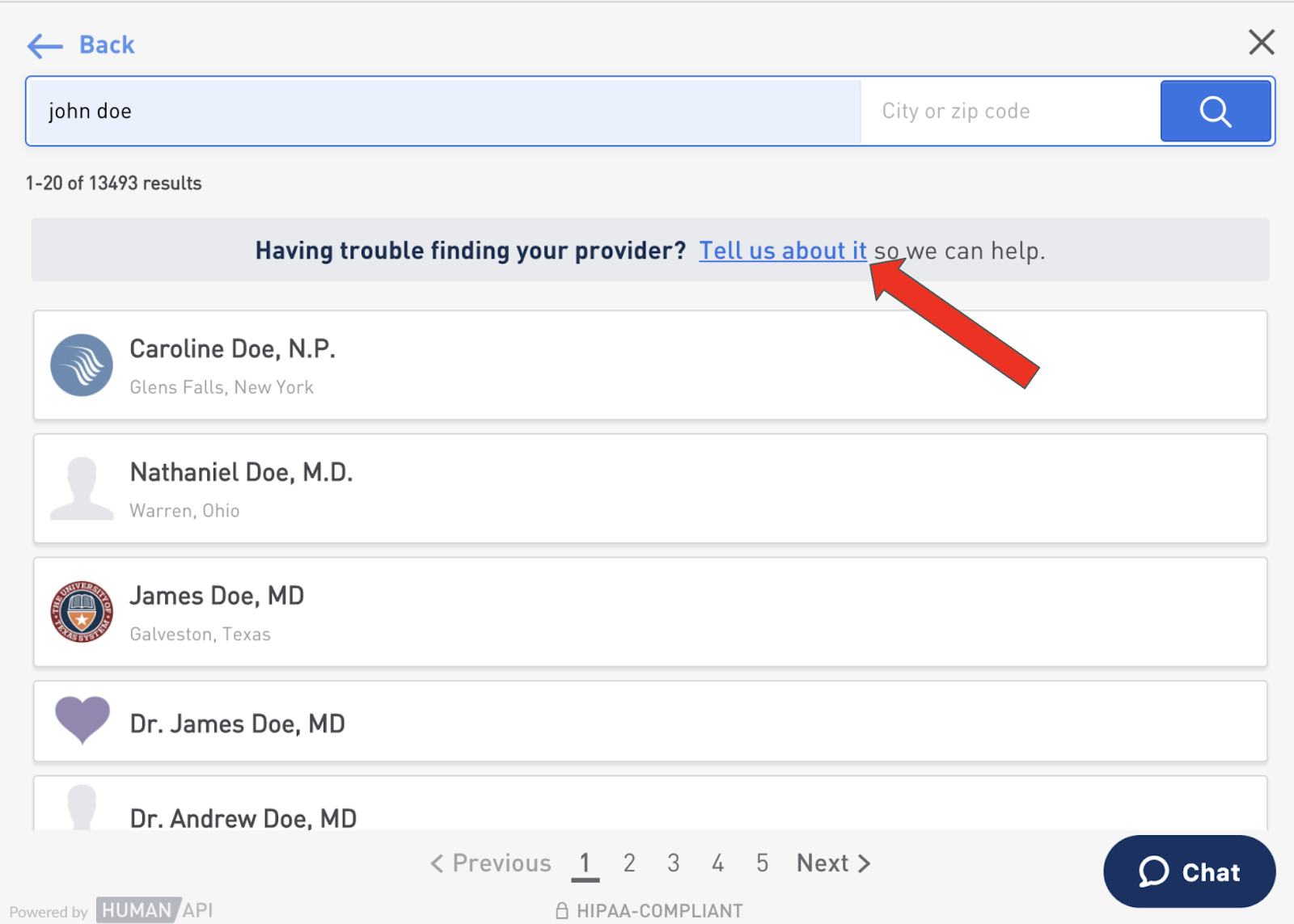 You will then be prompted to enter the URL address from your patient portal, which you can do by following these steps: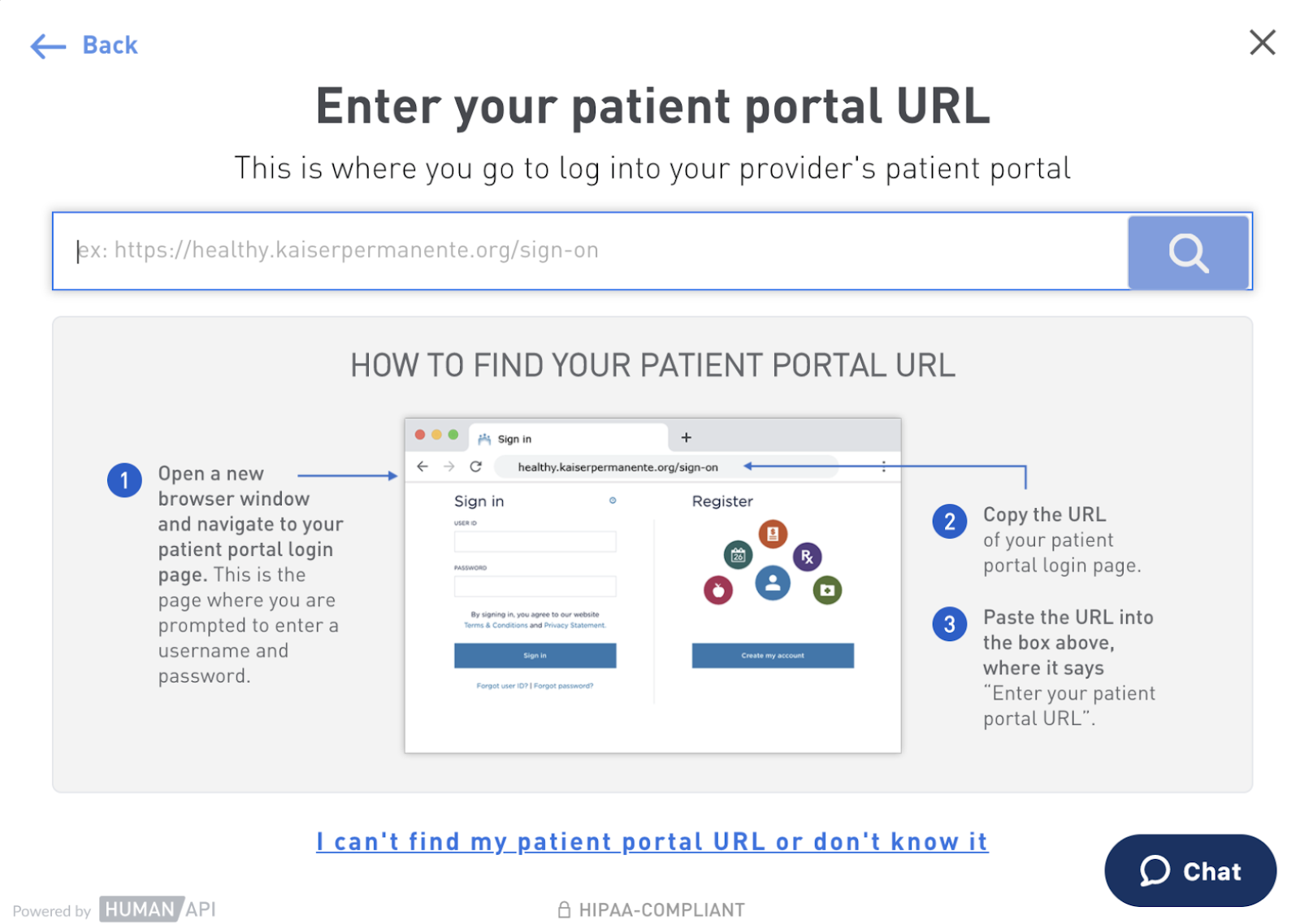 If you are still unable to find or connect your provider, you can reach out to your insurance agent/company to have them collect the information the traditional way which will take more time but is the most efficient way of obtaining the information.
You can also click on the "I can't find my patient portal URL or don't know it" link. This will open a form requesting for information that we need in order to see if we can find or add your provider if they have a portal, and it are compatible with our platform.