Provider Patient Portals are the key to success!
Human API will only be able to connect to your electronic medical records through the Connect process if:
Your provider has an online patient portal
Your provider's patient portal is compatible with our system
You have an active account set up for your provider's patient portal
You are able to provide a link to the log in page for your providers patient portal
If you know that your provider does not offer a patient portal, please contact your insurance representative to discuss next steps. You will not be able to retrieve medical records through the Human API Connect process; however, there are alternative options and your representative will be able to assist you further.
If your provider offers a patient portal, but you do not have an account set up, please reach out to your provider to activate an account before attempting to retrieve medical records through Human API Connect.
If you are unsure if your provider offers a patient portal, please search their name and address online to locate their website. You will be able to find the patient portal option on their website, if offered. You may also reach out to your providers office via phone to speak directly with your provider's administration staff to determine if they offer a patient portal.
Information you need to find your provider using Human API Connect
Health Provider or Doctor's name

Location: State and Zipcode

Affiliated Health system or Clinic name

Patient Portal link
Tips for using the Human API Connect Search tool
While not required, turning enabling location services in your browser will increase the accuracy of your provider search results. The Human API Connect search feature is designed to search based on your geolocation. This feature helps identify and deliver the most accurate options for you based on your search criteria.
We strongly recommend searching for your doctor's affiliated health system or facility, such as Kaiser Permanente or Athena, instead of their name. Searches conducted using the health system name are more likely to deliver results. Connecting with the health system will allow us to access any provider in their network. If you are not sure what health system your provider is affiliated with, a quick Google search of your provider's address or phone number can help you determine this information.
The most effective way to locate your provider in our system is searching by the URL of their patient portal log in page. To do this, click on the "Tell us about it" link in the Connect window.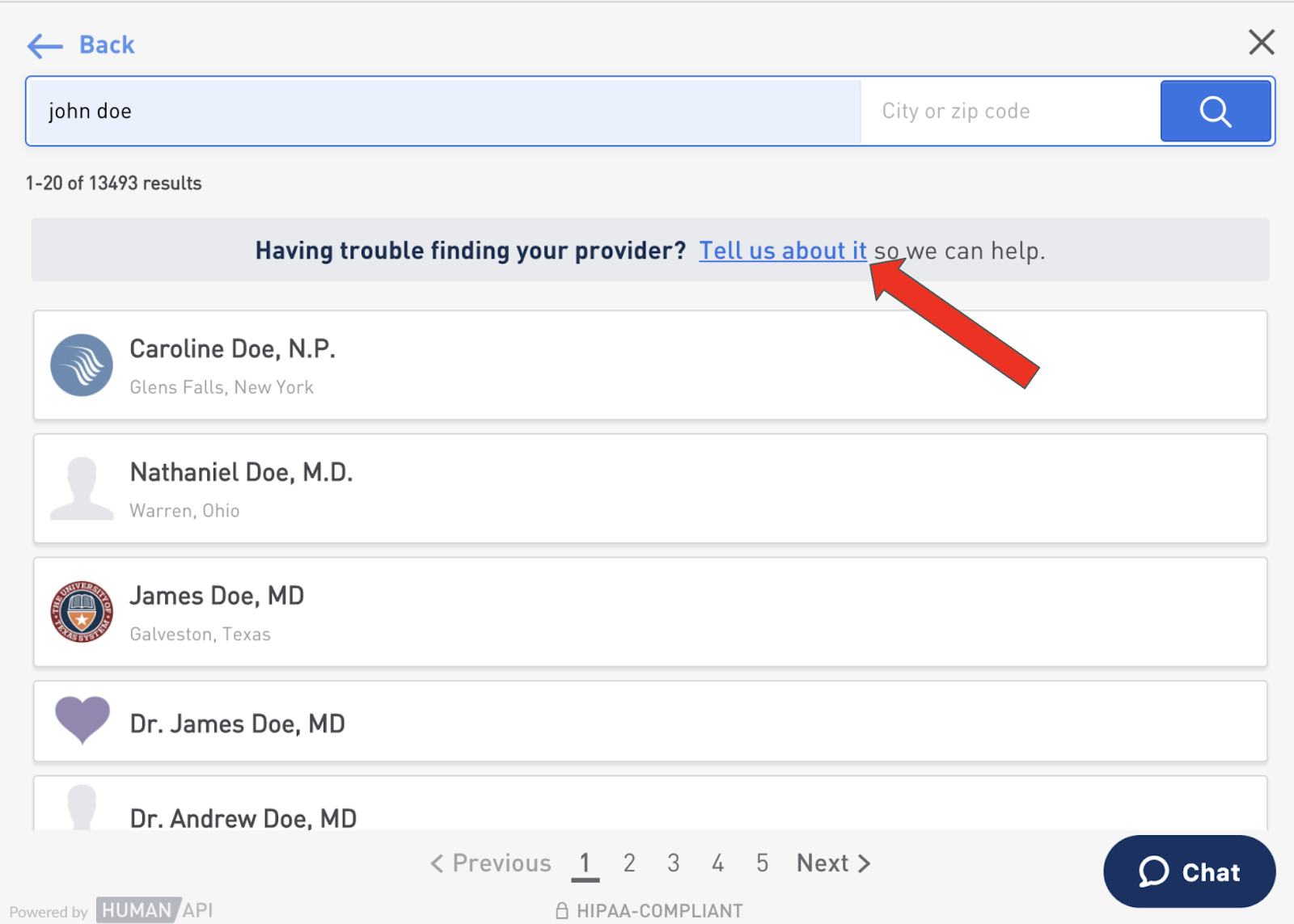 You will then be prompted to enter the URL address from your provider's patient portal: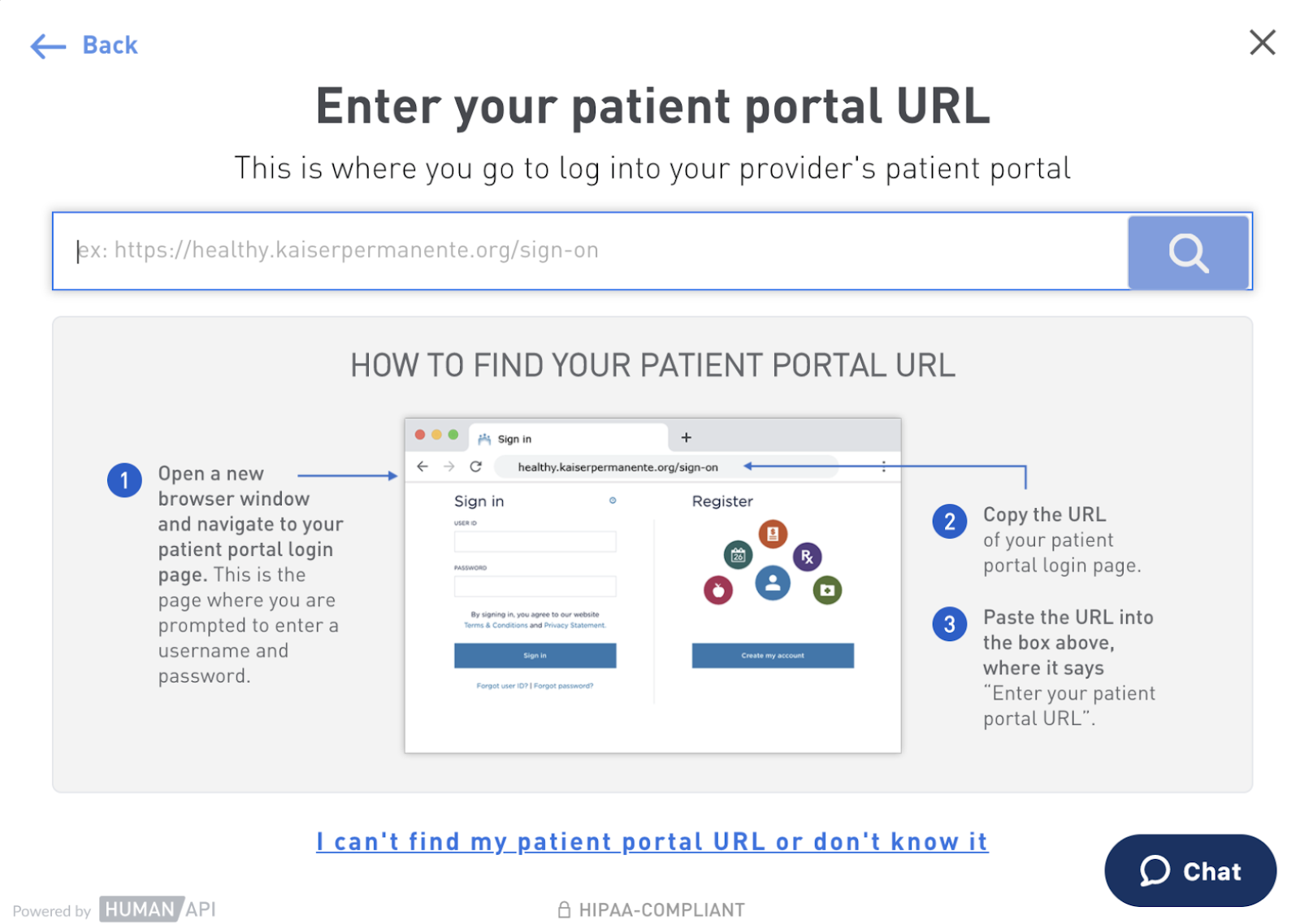 If your portal link is not compatible, reach out to your insurance representative and let them know you cannot connect with Human API.
If you are unsure if your provider has a patient portal or you are unsure how to locate it, you may also reach out directly to Human API Customer Support by selecting the "I can't find my patient portal URL or don't know it" link in the Human API Connect search window.